The Let's Go! Home Office Team
Meet the people behind Let's Go!:
Victoria W. Rogers, MD – Medical Director, Let's Go!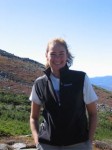 In 2006, Tory shifted her energy from her full-time position as a pediatrician to Let's Go!, a young, budding organization with a mission that she instantly connected with. Ever since, she has helped Let's Go! blossom into the nationally-recognized program it is today and finds joy in collaborating with the passionate, curious, hard-working people around her who are determined to do the same. When she is out of the office, she enjoys hiking, kayaking, mini-golf, and taking road trips with her husband and two kids.
---
Emily Walters, MPH, CHES – Program Director, Let's Go!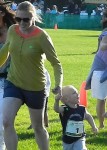 Since Emily joined Let's Go! in 2008, she has particularly enjoyed supporting a mission that integrates both clinical and public health approaches to positively impact the entire population. She loves forming relationships with colleagues, partners, and coordinators and strongly believes that these relationships are a driving force behind Let's Go!'s success. Emily participates in local triathlons and half-marathons for the health of it and also enjoys skiing, bike riding, longboarding and exploring the neighborhood frog pond with her husband, Kenny; son, Gideon; and daughter, Violet.
---
Mike Dedekian, MD – Medical Advisor, Health Care

Mike is a pediatric endocrinologist and began his work with Let's Go! in 2009 as a medical advisor. He is an outdoor enthusiast who loves sailing, running, and exploring the natural world with his kids. A strong believer in leading a well-balanced, active lifestyle, his favorite part about working for Let's Go! is the fact that the work has the ability to make children healthy and prevent future disease. As he puts it, every pediatrician would rather prevent disease than treat it!
---
Jon Fanburg, MD, MPH – Medical Advisor, Health Care

Jonathan Fanburg, MD, MPH is a primary care provider who specializes in children through young adults from birth to age 25. Passionate about public health and reversing climbing childhood obesity trends, he began his work with Let's Go! in 2004 through the Maine Youth Overweight Collaborative. He enjoys spending time with his wife and two children, skiing, hiking, bicycling, and exploring the Portland dining scene.
---
Peter Amann, MD – Family Medicine, Research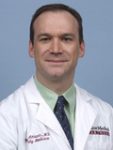 As a physician at Scarborough Family Medicine for fourteen years, Peter has been practicing and implementing the 5-2-1-0 message for over ten years. He joined the program in 2015 to explore expanding Let's Go!'s reach to adults and contributes weekly. He and his wife have four children, who are very active in Irish Step Dance, soccer, volleyball, and softball. Personally, Peter spends his time out of the office playing soccer, running, hiking, and traveling.
---
Naomi Anderson Schucker, MPH – Program Director, Community Health, MaineHealth Healthcare and Community Partners

Naomi has been a part of the team from the beginning, in 2006, at MaineHealth in Community Health Improvement, where she oversees eight of Let's Go!'s dissemination partners. She and her husband, Jason, have two lovely daughters, Nora, who is six-years-old and Grace, who is four-years-old. The family enjoys the company of their beautiful standard poodle, Basil. She loves spending her free time with the family (dog included!) cooking, walking and biking, as well as meeting up with friends for a long run.
---
Emily Kain, MPH – Program Manager, MaineHealth, Community Partners

Emily began her role as Program Manager with MaineHealth's Community Health Improvement division in 2012 and works with Let's Go!'s Dissemination Team including all Let's Go! Coordinators based at MaineHealth member hospitals. She is passionate about healthy eating, active living and ensuring that both kids and adults have access to health-promoting opportunities, and she loves that her job reflects this and incorporates all of these interests. She enjoys chasing her young son across the beach and spending time with her husband and black lab mix.
---
Reeve Chace, MPH – Program Manager, Operations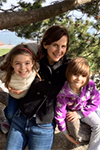 Reeve joined the Let's Go! team in 2012, driven by an interest in how environments impact health and behavior. She previously worked on an asthma intervention in East Harlem, NYC, before moving to Maine ten years ago to get back to her New England roots. She enjoys Let's Go!'s mission-driven work and believes in the simple 5210 message that "sticks" for busy parents. She enjoys reading, knitting, sewing, exploring the islands of Casco Bay, and going for walks around Portland's Eastern Prom with her two young daughters.
---
Jackie Vine, MS – Program Manager, Evaluation

Jackie joined the home office team as a data analyst in 2011 and loves research, numbers, and finding patterns in data almost as much as Let's Go!'s mission to increase children's opportunities to live a healthy lifestyle. She spends her time outside of the office gardening, reading, listening to music, exercising, visiting her grandkids, and perfecting her power smoothie recipe.
---
Caitlin Loveitt, MBA – Marketing Manager and Public Relations

Impressed with Let's Go!'s mission and "by Mainers, for Mainers" feel, Caitlin joined the team in 2014  to align her personal interests in health and fitness with her work. She loves bringing people together and enjoys this unique opportunity to apply her business background to the public health setting. She stays active through regular boot camp classes and waterskiing, golfing and mountain biking with her husband, Justin.
---
Donna Levi, MS – Project Manager, Health Care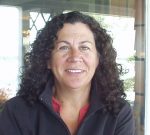 With a passion for wellness and prevention, Donna joined the team in November of 2015. Previously, she was a Program Manager with MaineHealth for 10 years, with a focus on primary prevention in ambulatory practices. She has two children, Ki and J, and two cats, Phantom and Sprinkles. When she is not in the office, Donna enjoys dancing, musical theater, and outdoor activities, which include: hiking, biking, swimming, and cross-country skiing.
---
Reegan Brown – Project Manager, Implementation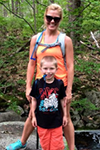 Reegan has been involved in Let's Go! settings quite literally across the state, starting as the local coordinator for Aroostook County in 2010 and moving south to serve as the coordinator for York County in 2014. She joined the home office staff in 2015 and has continued to fall in love with the program and its positive message. Reegan also teaches group exercise classes and enjoys living an active life with her fiancé, Nick, and son, Aaden.
---
Diane Boas, MS – Project Manager, I/DD Project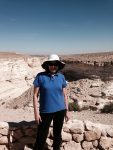 A strong advocate for children with disabilities, Diane began her work with Let's Go! in 2015. She loves the team approach of the home office and the new opportunities that have come with it. She considers herself to be a life-long learner and keeps busy through book clubs (both English and French), art, walking, yoga, and spending time with her husband and two schnauzers.
---
 Gretchen Noonan, MS – Program Coordinator, Health Care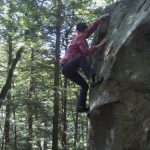 A fan of the 5210 message since she first filled out the healthy habits questionnaire at her son's well visit years ago, Gretchen joined the team in August of 2016. With a background in nutrition through public health and policy, she previously worked with the WIC and SNAP nutrition education programs. Her family includes her husband and super fun nine-year-old son and their crazy dog, Marley. In her spare time, you can find her cooking, reading historical fiction, paddle boarding, or rock climbing.
---
Allie Harvell, MPH – Program Coordinator, Professional Development, Implementation
While studying public health and nutrition at the University of Maine, Farmington, Allie developed a passion for creating nutrition programs for communities in need. After completing two terms as an AmeriCorps VISTA for Partners for a Hunger-Free York County, she was employed by PfHFYC as the Healthy Preschool Project Coordinator, where she promoted healthy foods, including local fruits and vegetables, for preschools and child cares. She also organized a number of programs centered on access of healthy local foods to low-income individuals and families. Now Allie is finishing her MPH at University of New England and will be leading a project in Spring 2017, to install an Edible Main Street in Westbrook.  
---
Ashley Edmondson – Program Coordinator, Implementation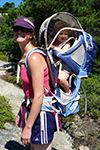 Ashley started her work with Let's Go! as a Cumberland County Local Coordinator in 2011 and joined the Home Office team in 2016. Prior to joining Let's Go!, she worked for youth serving organizations and loved making an direct impact on the young people she mentored. After years of direct service, she was excited to transition to a position that allowed her to pursue her passions and make a larger impact on the community by supporting a strong, healthy, vibrant population. She lives in Portland with her husband, daughter, and dog, and stays active through dancing and yoga.
---
Joel Richard – Program Coordinator, Evaluation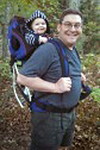 Joel started his career with MaineHealth in 2008 and has been a part of the Let's Go! team since 2014. A native of southern New Hampshire, Joel is a proud father of one who loves hiking, freshwater kayaking, and going on bike rides with his wife, Torey, and young son, Asa. When he's not adventuring, you can find him keeping busy with home improvement projects, woodworking, and listening to his prized record collection.
---
Van Beckman – Data Analyst I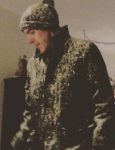 Van joined the Let's Go! home office team in January 2017 after five years as a local Program Coordinator in Androscoggin County (2011-2012) and York County (2013-2016). He came into the former regional partnership serving his second year of service as an AmeriCorps VISTA, having spent the previous year training emergency response volunteers in rural Wyoming. Originally from southern New England, Van is proud to call Maine his home and enjoys exploring the outdoor, cultural, and culinary opportunities the Portland area has to offer. 
---
Nicole O'Brien – Program Coordinator, Operations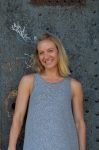 Nicole quickly became fascinated with 5210's mission at the very beginning by seeing it implemented in her own community. Nicole resides in Portland along with her husband, teenage son and bulldog, Hank. A "foodie" at heart, she enjoys spending time in the kitchen and staying active with weight training, yoga, snowboarding and spending time outdoors with family.
---