Let's Go! Workplace – A Resource for Businesses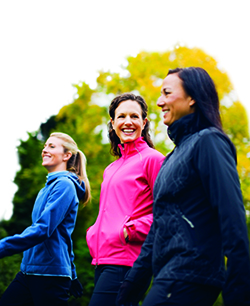 Why Workplaces?
Workplaces reach parents and caregivers where they spend the majority of their day, in an environment that can highly influence and support their behaviors around healthy eating and physical activity. These parents and caregivers play an important part in supporting and role modeling 5-2-1-0 behaviors for their children. There are also many benefits to employers who want to help employees and families be healthier. The 5-2-1-0 message provides a great starting point for workplaces that are new to wellness promotion and strengthens the efforts of workplaces with existing wellness activities.
What We Do
Let's Go! helps workplaces promote our 5-2-1-0 message along with any existing efforts to increase physical activity and healthy eating behaviors for their employees. Our goal is for the healthy behaviors adopted by employees in the workplace to be carried over to the home, reinforcing the messages their children are exposed to in other settings including: schools, child care and out of school programs, the doctor's office and in communities. We provide worksites with:
A toolkit, including resources to help implement six evidence-based strategies around promoting physical activity and healthy eating both in the workplace and at home.
Posters for break rooms and or conference spaces, reminding employees to stand stretch and move throughout the day.
A common, easy to understand, message being shared across the state in multiple settings to help ensure the success of workplace efforts in promoting increased physical activity and healthy eating.
Interested in learning how your company can help reinforce the 5-2-1-0 message? Contact Us.