It's a fact that children today spend considerably less time playing outdoors than their parents did as children. While there are a number of different reasons to account for this, the shift is largely due to technology. Today the average American child is said to spend just 4 to 7 minutes a day in unstructured play outdoors, and over 7 hours a day in front of a screen! Kids are natural adventurers and active families can role model healthy, life-long behaviors. This summer, let's unleash all the positive benefits of outdoor play!
Multiple studies have shown the benefits—and necessity—of spending time outdoors, both for kids and adults. According to the American Academy of Pediatrics, lots of unstructured outdoor play is critical to the health of children. It gives them the opportunity to engage in aerobic and strength training exercises (like running, jumping, and climbing) that combat obesity. Additionally, when children play freely outdoors, they learn important developmental skills like problem solving, creative thinking, and safety. Studies also prove that kids who play outside do better in school, are more attentive, and less anxious than kids who spend more time indoors.
Check out the ideas below, for endless hours of outdoor play this summer!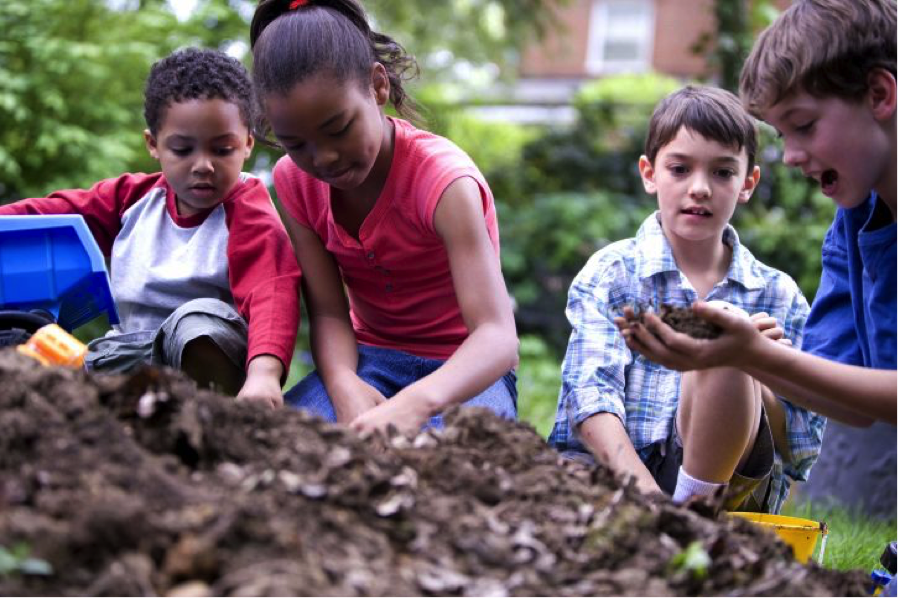 Kids love tools! Provide simple tools like a magnifier, collector bucket, shovel, or binoculars to encourage outdoor discovery.
Free Play: Take your kids to a park or natural area and let them pick their play freely. The non-profit KaBOOM! created a very resourceful map of all the free playspaces in America. Find a new one near you! 
Nature Guide: Provide a bird, tree, or flower identification book to allow kids to explore the natural parts of their own neighborhood.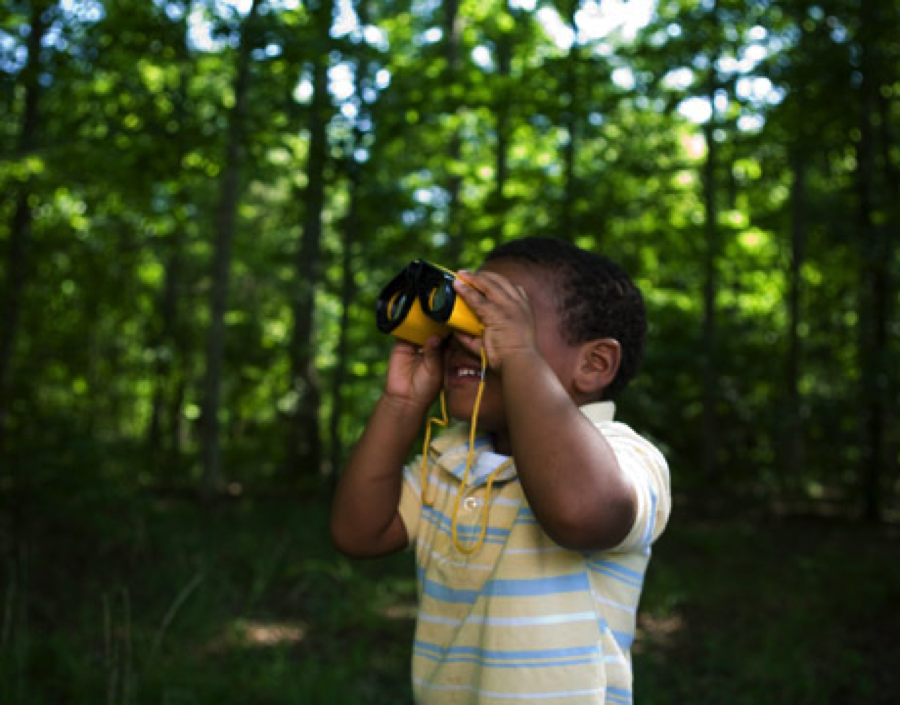 Edible Exploration: Take a garden survey using this handy printout and discover all the different edible foods in your area.
Outdoor Fort: Bushes, trees, old boxes, and sheets can create a magical play space for kids. Let them imagine and build a fort of their very own.
Local Safari: Set out to observe different critters in their natural habitat and track your discoveries using this sheet, or your own homemade journal.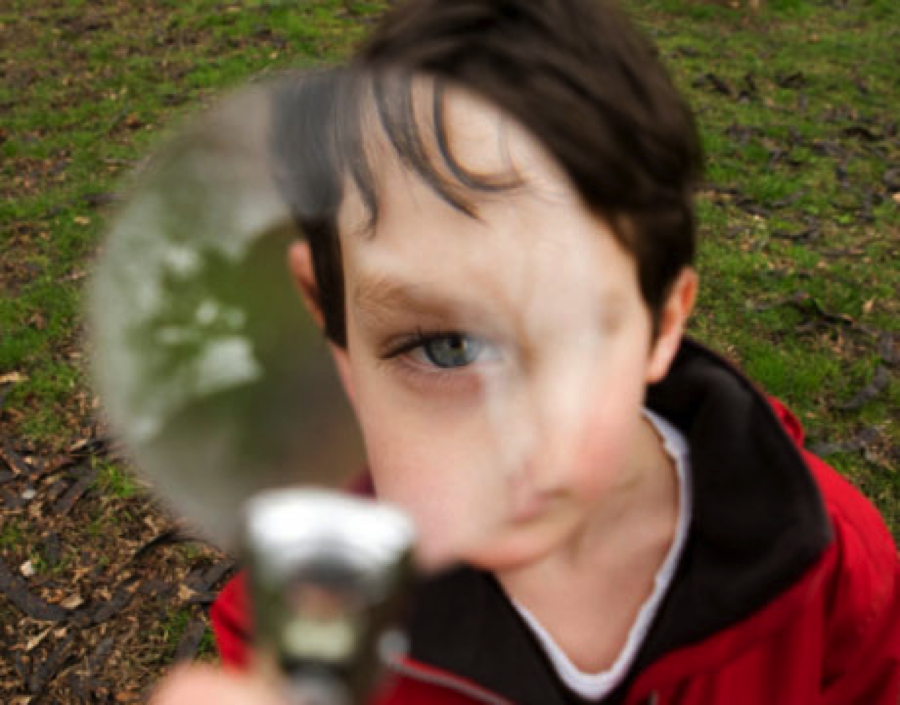 Mother-Nature Craft: Collect a variety of natural objects, like leaves, flowers, pinecones, and rocks, and use them to create an at-home craft! Paint leaves and make prints, or press flowers on a piece of paper with a little glue and a heavy book.  
Don't forget the fun in hide and seek!
Document It: Have kids capture all their discoveries in a nature journal, or build a nature map based on their observations.
Thanks to the National Wildlife Federation for so many amazing outdoor play ideas! Check out their website for tools, resources, and printables to inspire all your play!