With colder, shorter, and darker days comes our collective tendency to hunker down and stay indoors. During winter, it's easier for adults and kids alike to lose focus of staying active—we understand. And yet, with months of snow comes exciting opportunities to explore your community in different ways, try something new, or expand on a favorite hobby!
To celebrate the greatness of winter, Let's Go!'s put together everything you need to know to try one of our favorite budget-friendly outdoor activities for you and your kids: snowshoeing! It's time to bundle up and take the lead on getting in that 1-hour of daily activity for your family!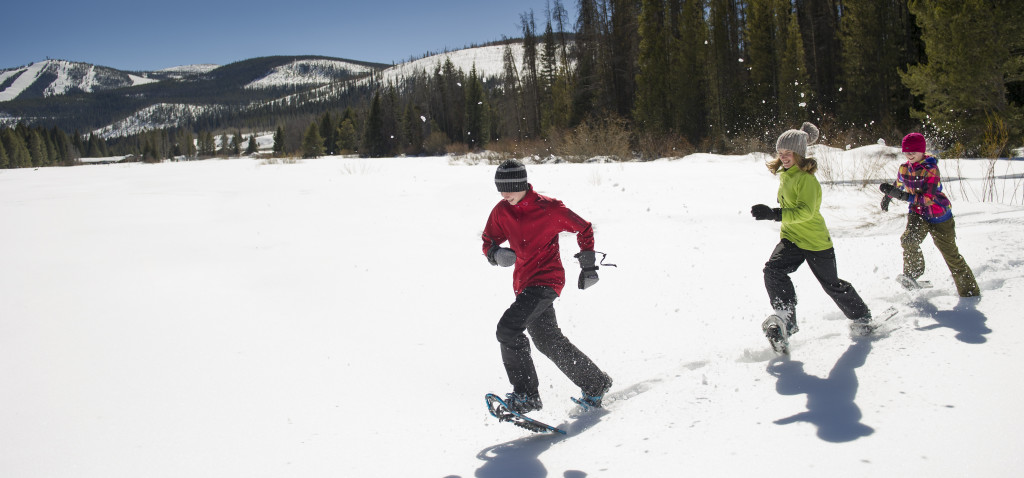 Snowshoeing Benefits & Basics
Snowshoeing is an easy and inexpensive way to explore your area's untouched winter wilderness and get some great aerobic exercise while you're at it. You can snowshoe almost anywhere there is snow-cover and it's an accessible activity for all ages and fitness levels. Instead of zipping down a mountain or sledding hill, snowshoeing allows you to really explore your surroundings, engage with your kids about the plants and critters you see along the way, and still get your body moving.
Although snowshoes themselves can be a bigger investment, there are many ski resorts, Nordic centers, and conservation areas that allow you to rent—or even borrow!—while you try out the trails. Dress in layers—ideally not cotton, because if it gets wet it will no longer keep you warm—and wear your waterproof winter jacket and pants, with wool socks, gloves, a hat, and winter boots. Grab a bottle of water, an energy-filled snack like apples or trail mix, strap the snowshoes to your winter boots, and you're ready to take on the trails!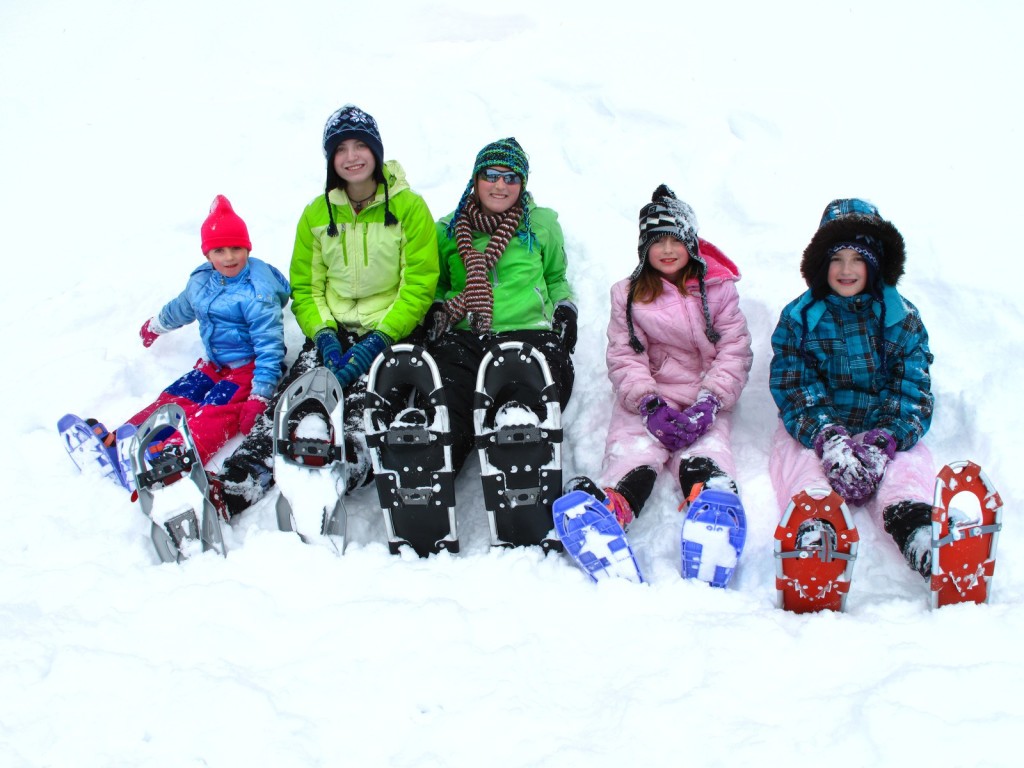 Snowshoeing requires no lessons and no fancy clothing; it's just outdoor play, plain and simple!
Where To Snowshoe On The Cheap 
Maine Bureau of Parks and Lands
In support of their 'Take It Outside' initiative, The Maine Bureau of Parks and Lands hosts Family Fun Days at rotating state parks, including: activities, free snowshoe/ski equipment rentals, and free lunch for just $1.50! Be sure not to miss out on the outdoor adventures at upcoming Fun Days in your area:
January 31st: Lake Saint George State Park
February 6th: Mount Blue State Park
February 20th: Aroostook State Park
March 5th: Range Pond State Park
In addition, the bureau sends trailers full of free snowshoe/ski rentals to local state parks to outfit you and your family with everything needed to explore the great wintry outdoors. Just show up to the locations below, pick up your gear, and go!:
January 30th: Wolfe's Neck Woods State Park
February 13th – 15th: Range Pond State Park
February 22nd – 25th: Aroostook State Park
February 27th – 28th: Bradbury Mt State Park
For full details on Fun Days and free equipment rentals visit the bureau's website here.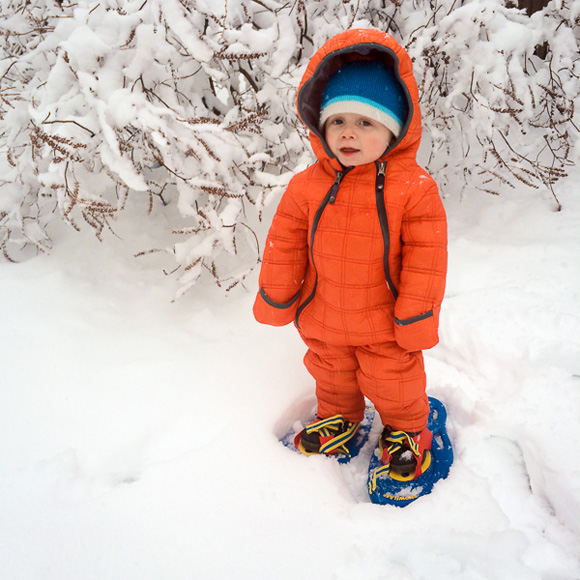 Roberts Farm Preserve 
Norway, Maine
Roberts Farm Preserve includes 165 beautiful acres with an abundance of trails perfect for snowshoeing. Better yet, they offer FREE snowshoes, boots, and poles! Try out the trails on your own, or check out their website to join in on the regular events and activities they host for family-friendly fun. Be sure not to miss the 2016 Norway Snowshoe Festival on February 12th – 14th, for a weekend packed with races and games! 
Four Seasons Trail
Madawaska, Maine
The Four Seasons trail network and lodge is free for public use thanks to this Aroostook County non-profit organization, dedicated to promoting year-round outdoor recreation. Reasonable rentals are available at the lodge, and there's also a kid's terrain park and sledding hill! 
Gilsland Farm Center Of The Maine Audobon Society 
Falmouth, Maine
As the headquarters for Maine Audubon, Gilsland Farm Center includes miles of trails open for snowshoeing, hosts a variety of nature programs, classes, and events, and is open daily from dawn to dusk. Snowshoe rentals costs just $5 for nonmembers, and allow you to explore the surrounding sanctuary. Be sure to check out their Winter Carnival on February 13th from 10am – 2pm for outdoor activities including a story walk, snow science station, and giant snow shelter!
Hidden Valley Nature Center
Jefferson, Maine
The Hidden Valley Nature center is a non-profit organization dedicated to outdoor education, with more than 25 miles of multi-use trails. Rentals are available on site and the center also hosts a variety of events and programs designed for both youth and adults.
Sugarloaf Outdoor Center
Carrabassett Valley, ME
If you're looking for a cheaper and more accessible alternative to Sugarloaf's well-known alpine skiing, you can find Maine's largest Nordic center just minutes from the mountain base. The Sugarloaf Outdoor Center requires a daily pass for trail access and rentals at $21, but should you find yourself interested in exploring the area regularly, a season pass is $59. After a long day of snowshoeing, relax in the newly renovated lodge and be sure to check out family friendly events hosted throughout the season! 
For a more comprehensive list of snowshoe-friendly locations in Maine, see here or try a quick online search for snowshoe rentals to find great local resources and trails! Happy 'shoeing from Let's Go!