Whether it's visiting relatives, a day-trip to the beach, or a local explore, summer is the time we find ourselves loading into the car and hitting the road. Even with all the fun involved, summer excursions can also come with long hours in the car and less opportunity to control the healthy meal options you provide for your family. But even when you're on the road, there are lots of clever and nutritious ways to ensure your whole troop is getting healthy, balanced snacks.
No more junk food pit stops! Try a few of the amazing ideas below for on-the-go meals and snacks.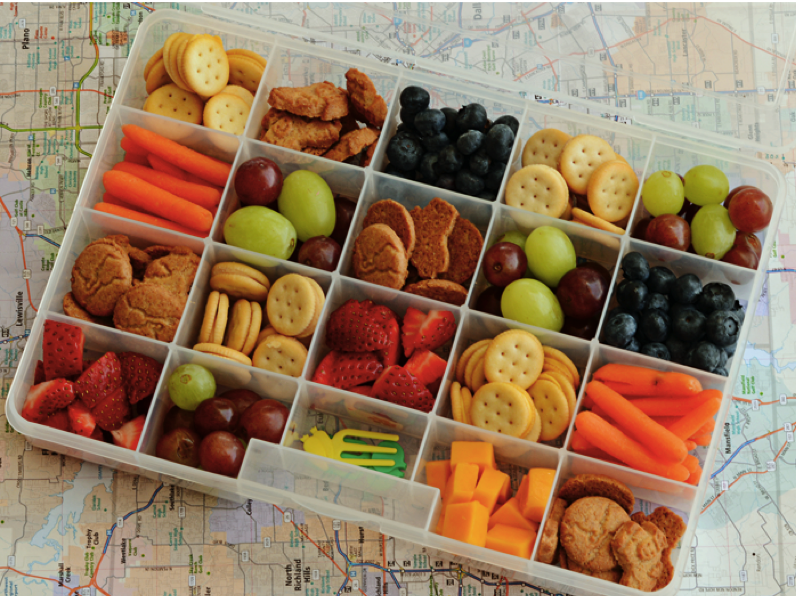 Super Snack Boxes: These plastic boxes can be found at a local arts and crafts store and repurposed perfectly for healthy snacking. You can fill them with fruits, veggies, nuts, cheese cubes, crackers, and more! Not only will it keep your kids happy and occupied with a variety of options, but it eliminates the constant backseat trash flow from individualized snacks!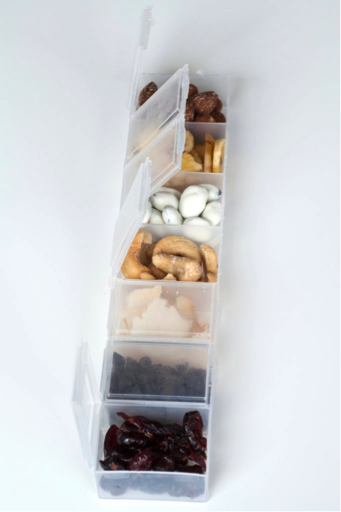 You can also make smaller snack packs out of a medicine container from any drug store or dollar store. Fill this mini "snack bar" with smaller items like nuts, yogurt covered raisins, and banana chips. It's a great solution for a shorter car ride or between meals when you don't want to stop at a junk-filled gas station!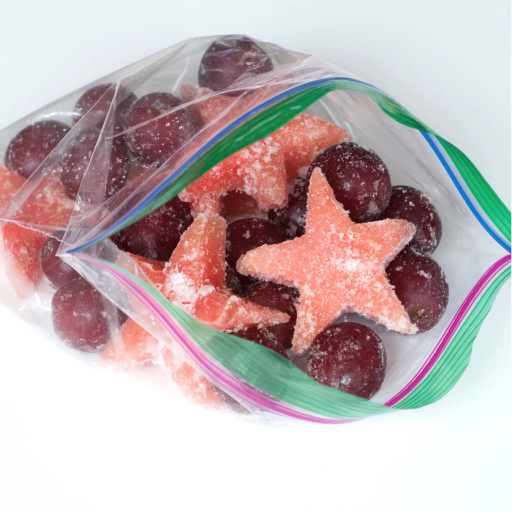 Fun Frozen Fruit Baggies: For a longer ride or day trip, these frozen fruit bags can serve two very smart purposes: keep other cooler items cold and provide a great snack for kids! Use cookie cutters to cut shapes from watermelon or honeydew, and toss them in a plastic bag alongside grapes, blueberries, or strawberries. Freeze overnight then use as a cold pack for other items until they're gone!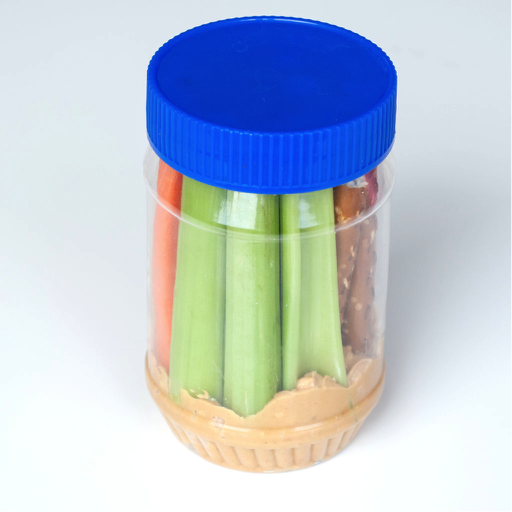 Container Savers: Many containers you might have previously thrown out make for perfect on-the-go snack holders. Take this empty peanut butter jar! You can fill the bottom with hummus or peanut butter and fit in sliced apples, carrots, celery, or pretzel sticks for dipping. It's fully washable and reusable for your next trip, too!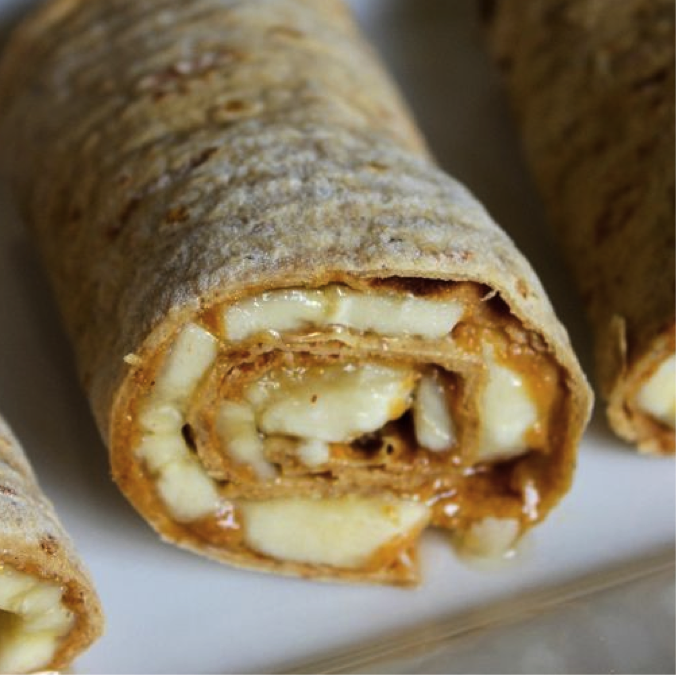 Rollups: Easy, portable snacking can be accomplished with a simple sandwich rollup! These can be made using tortillas or pita bread, and can be filled with you and your kids' favorite ingredients. We love the looks of banana, honey, and peanut butter, or a classic turkey, lettuce, and cheese!