Authored by Van Beckman, Let's Go! York County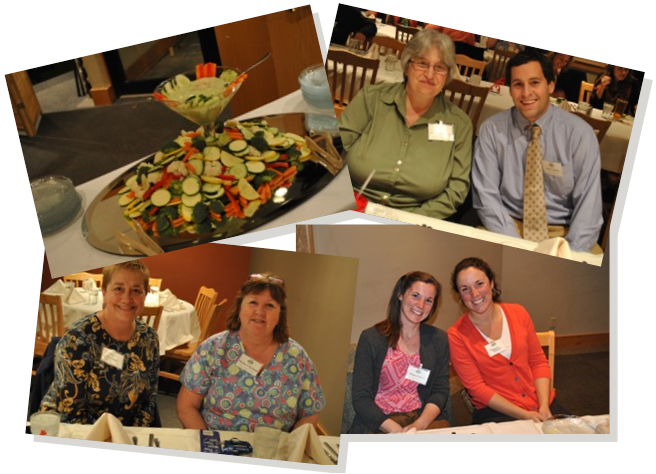 Let's Go! York County recently held a gathering to celebrate the accomplishments of Let's Go! sites in that region during the 2013-13 year – our first such event. This special dinner brought together many of our site "champions" from the past year to share each other's stories, get to know one another, and of course to enjoy a delicious, healthy meal!
At the end of the event, which we held at Duffy's Tavern in Kennebunk November 7, Let's Go! founder and director Dr. Tory Rogers presented the site champions each with special certificate recognizing them for their hard work in the previous year.
"We are immensely proud of the work York County Let's Go! sites have done, and what a fantastic opportunity to have so many accomplished folks from our area gather together to celebrate that work," said Tory after the event. "It's an exciting chance for them to meet and share their great stories with each other and with us, as well as to receive the recognition they so well deserve."
All 20 sites with representation at the event are also current Let's Go! sites for the 2013-14 year, and most of them were being recognized at the Bronze, Silver, or Gold level for their work in 2012-13. (For more info on Let's Go!'s recognition program, click here.) The 2013 Let's Go! sites of distinction in York County are:
After School
Kid Connection, Lebanon – Silver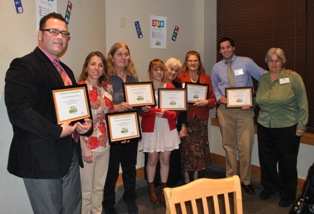 School
The New School, Kennebunk – Bronze
Gov. John Fairfield School, Saco – Bronze
Jameson School, Old Orchard Beach – Bronze
Kennebunk Elementary School – Silver
Kennebunkport Consolidated School – Silver
St. James School, Biddeford – Silver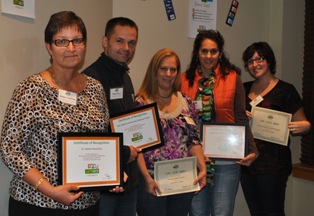 Early Childhood
YMCA of Southern Maine Child Care Center, Biddeford – Silver
Biddeford 2 Head Start – Silver
Biddeford 3 Head Start – Silver
Sanford 2 Head Start – Silver
Old Orchard Beach Head Start – Silver
SunShine Childcare, Lyman – Silver
Deer Pond Edu-Care, Hollis – Gold
Sue's Place Child Care Center, Arundel – Gold
St. James Preschool & Child Development Center, Biddeford – Gold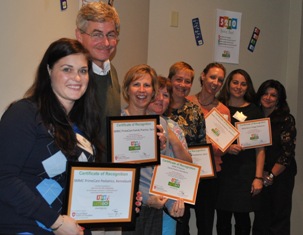 Healthcare
Waterboro Village Pediatrics
SMMC PrimeCare Pediatrics, Biddeford
SMMC PrimeCare Family Practice, Saco
SMMC PrimeCare Pediatrics, Kennebunk
SMMC PrimeCare Pediatrics, Saco
SMMC PrimeCare Family Practice, Kennebunk
Maine Medical Partners Pediatrics, Saco
(Let's Go! York County is overseen by staff from Southern Maine Medical Center and Goodall Hospital's Partners for Healthier Communities, a Healthy Maine Partnership.)