Authored by Emily Cooke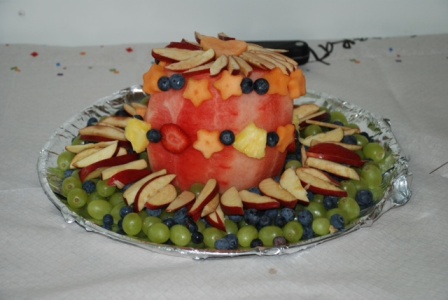 The Penobscot Bay YMCA Childcare in Rockland, Maine has been hard at work promoting and supporting healthy eating and good nutrition to the children in their care and their families. Over a year ago they took the plunge and began serving only healthy food choices at celebrations. Then, a few months later they put a policy in place that allows parents to bring in only healthy foods for children's celebrations.
In support of their new guidelines, the childcare had the fun idea to adapt their monthly snack menu to celebrate a fruit or vegetable each month. For example, May was "National Strawberry Month" so they celebrated strawberries all of May. To carry the idea through to the parents and the classroom, they added healthy snack recipes into their monthly newsletter and the preschool room made their own snacks, like watermelon popsicles!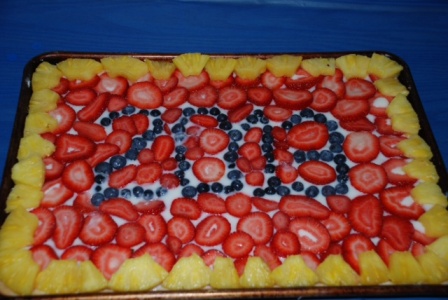 They finished the year by getting creative to celebrate their preschool graduation in a healthy way, an event that in the past would have had cake. Instead they made fruit pizzas, carved a "watermelon cake" decorating it with fruit, and carved out pineapples to serve as fruit bowls. The creativity at the Penobscot YMCA is in high gear and inspiring! Thanks for being an example to everyone on how to make healthy celebrations a reality!