Authored by Michael A Dedekian, MD
The holiday season is a joyous one, full of wonder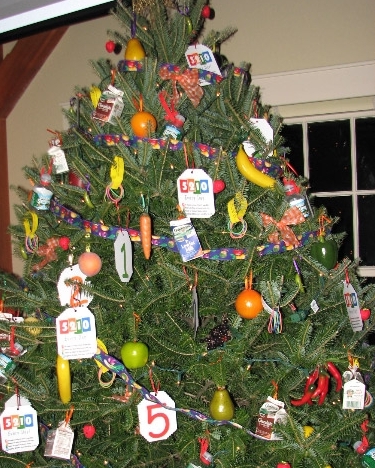 and light and when time treasured childhood memories are made. It can also be a challenging time to eat healthy food. With holiday celebrations in schools, workplaces and in the community, availability of sugary foods can be unlimited. In my practice I often talk to families about this challenge. The advice I typically give is that kids should be able to enjoy the special treats of the season. However, watching frequency and amount is important. I encourage families to think about:
Limiting sweets to one or two small selections at a holiday gathering. Although this can be a major challenge, most children are used to having limits set for them by parents and teachers. You might be surprised to find limiting special food choices is something kids will accept.
Balancing small portions of sweets with selections of fruits and vegetables and other healthy offerings.
Sticking with water and low fat milk for drinks.
Consider using things other than sweets as rewards for good behavior.
Avoid giving children candy and other sweets as gifts.
Donating or throwing away unhealthy leftovers. This may sound like a waste but there's no better way to avoid unhealthy foods than to not have them available in your house!
Being a good role model. If you have healthy eating habits your children are more likely to be healthy, a gift they'll one day appreciate more than any other.
There's no tougher or more rewarding job than being a parent. It takes time, energy and tremendous effort to provide children with a healthy environment in which to grow, especially this time of year! During the holidays, as wonderful childhood memories are forming, there's a great opportunity to strengthen habits for healthy living that will last a lifetime. Enjoy this special time together as a family and Happy Holidays!
This blog post is brought to you by Let's Go! Healthcare, generously funded by Harvard Pilgrim Foundation's Growing up Healthy Initiative.
 Dr. Dedekian is Medical Adviser to Let's Go! and Director of Countdown to A Healthy ME Clinic.