Cooking with kids? The idea might sound uncomfortable, overwhelming, or even dangerous. But if we want our kids to love nutritious food, understand the importance of a home cooked meal, and eventually be able to shop for and prepare their own healthy meals, we need to empower them to find confidence in the kitchen from an early age. Where to start? It's always a good idea to try new routines a few different ways to find what works best for you, but below are a few tips for how to start cooking with kids!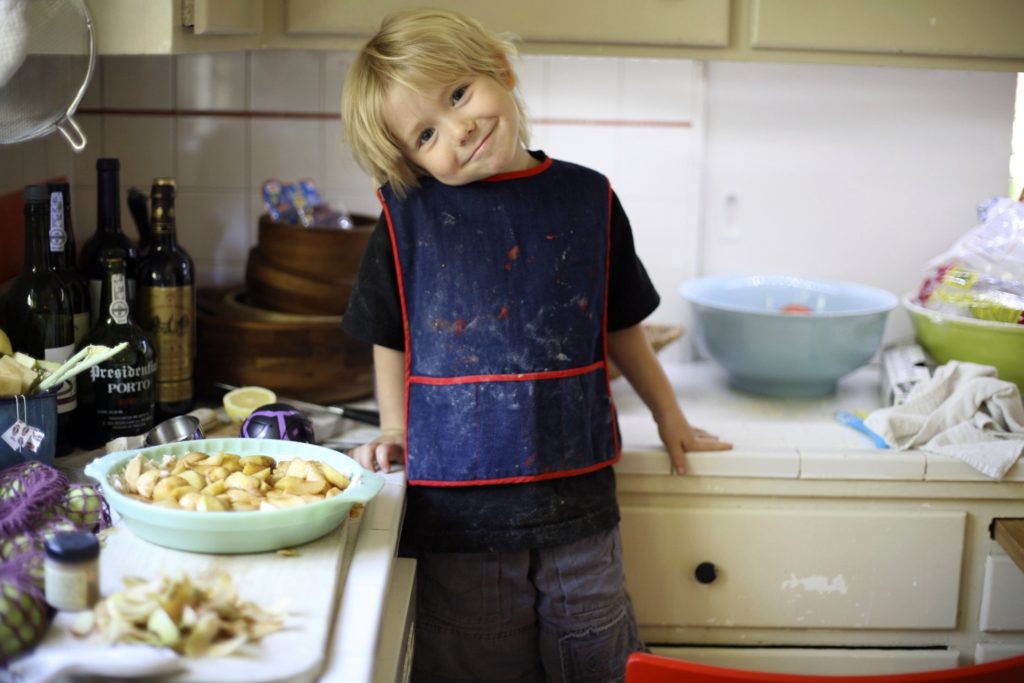 Start small. Choose one meal per week that your kid(s) can be kitchen helpers, and provide meaningful tasks from prep straight through cleanup. This might include deciding what to make and how to season it (smell spices together!), or how to plate the meal and set the table. Get creative about how to integrate all ages into the process!
Don't restrict. While we definitely need to teach our kids basic safety skills around sharp objects and heat, we also need to get out of our own comfort zone and trust them to cook safely and responsibly. By not just mixing and measuring, kids will feel a greater sense of accomplishment. You can always start with these beginner knives!
Let kids cook real food, not just bake cookies. Baking is a wonderful activity, but if we want to encourage a full understanding of good food in the kitchen, we need to allow our kids to make other foods they may enjoy eating. Research shows that kids are more likely to try foods they helped prepare! Make the healthy choice the easy choice by getting kids involved in cooking vegetables, making meat, perfecting scrambled eggs, and trying homemade salad dressing. This will expand their comfort in the kitchen and their appreciation for the food they eat. Kids will learn how easy (and you, how safe!) it can be to make delicious meals at home!
Messes are okay, and clean up is great. Part of cooking inevitably includes some spills and splashes—and that is okay! Kids should learn that cleaning up is just another part of cooking, and they should help clean up after you're finished. Try this handy saying to inspire them to keep tidy throughout the process: "to cook like a pro, you've got to clean as you go!"
Cook when it's calm(er). It's likely that there will be many meals when you're stressed or rushed, and trying to get dinner on the table in 15 minutes. This might not be the best opportunity to make cooking a positive and memorable experience for your kid. Find opportunities to cook on a calmer evening, a weekend, or a vacation day instead. Once your child gains real cooking skills, they will actually be able to help you get dinner on the table in a hurry!