Being a healthy home cook is one of the best gifts we can give to ourselves and our family! Preparing fresh, well-balanced meals is a proven way to maintain our overall health and wellbeing. It is cheaper, tastes better, and is better for us than dining out or driving through. And yet sometimes getting a meal on the table can feel like too much! We at Let's Go! hear you, and are here with a few time and money saving tips to make cooking at home a bit easier, cheaper, and more efficient!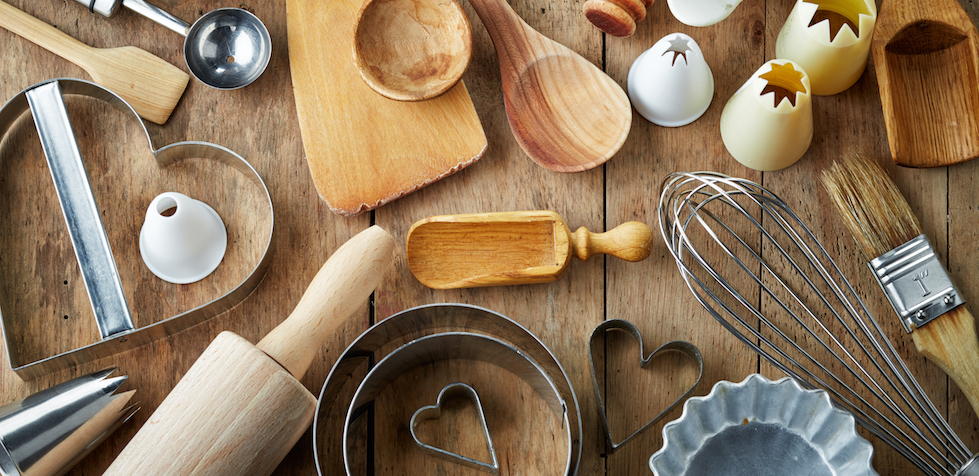 Frozen Onions: Firstly, if you're trying to cut down on slicing time, an electric chopper like this one is a great tool that will last a lifetime. Dice several onions in one batch, transfer them to a freezer bag, and press flat. Whenever a recipe calls for sautéing chopped onions, you can break off a chunk of the frozen onion and throw it in the pan!
Apples in Lemon and Orange Juice:  This is a major time-saver for lunches and snacks, and reduces waste from apples gone brown! Slice an apple into a container, cover with the juice from one lemon and one orange, and refrigerate. Pull out slices to pack in lunch boxes (they won't brown) or eat them straight from the juice! This mixture works great because the lemon prevents browning while the orange adds sweetness and balances out the sour of the lemon.
Preserve Your Herbs: Freeze fresh herbs like rosemary, basil, parsley, and cilantro in ice-cube trays with a little olive oil, water, or chicken broth to use later. You can easily add the fragrant cubes to pastas, soups, or sauces.
Pureed Spinach & Kale: Similarly, if you've got greens like spinach and kale that are on their way out, puree them and freeze them in an ice cube tray with a little water, then pop out and keep in a freezer bag. These make healthy and delicious additions to smoothies and sauces!
Make Ahead Mason Jar Salads: These jar salads are a convenient way to prep a lot of salads ahead of time, dressing and all, and ensure they stay fresh and crisp. The trick is in the layering, shown below. If you layer in the right order (dressing always on the bottom!) nothing will get soggy or stale—even after days in the fridge! Dump it into a bowl and you have a healthy, hearty lunch or dinner! Lots more inspiration here!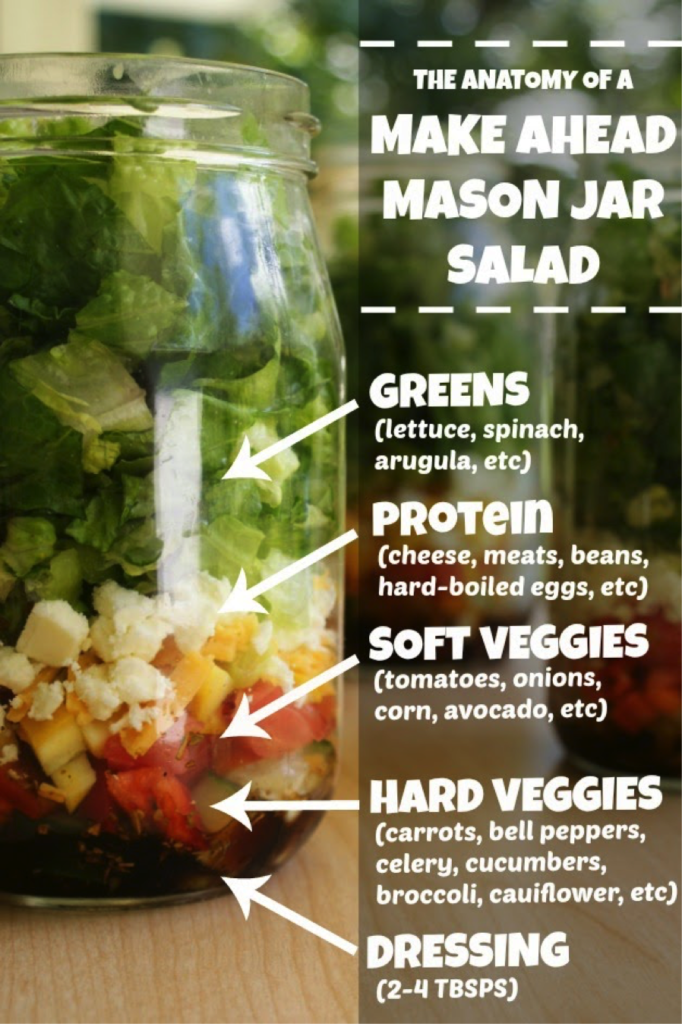 Egg Muffins: This grab-and-go breakfast or snack is easy to prep ahead and can last the whole week! You can customize the egg muffins based on your favorite omelet ingredients, like spinach, peppers, ham, or cheese. See cooking and storing instructions below!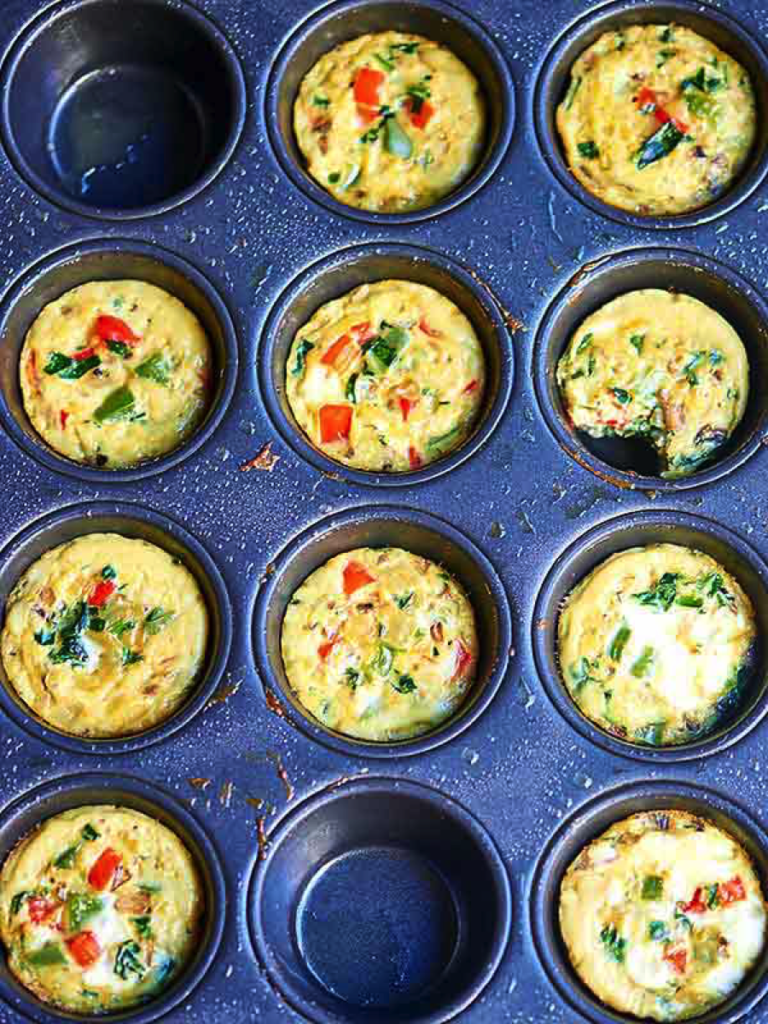 Preheat Oven to 350 degrees. Lightly grease a muffin tin with cooking spray or your choice of oil. Put 1 to 2 Tbsp. of your choice in fillings into each muffin tin. Beat together eggs and pour into the muffin tins, leaving a little room for them to expand. Bake at 350 for about 20 minutes, or until the centers are baked through. Keep in the fridge or freezer and microwave on high for about a minute before eating!