Allowing kids to help plan and prepare meals—including everything from chopping to stirring at the stove—can feel like a big challenge when we're rushed to get food on the table. It might mean more time and more mess, at least in the beginning. But there are many benefits for kids of all ages who get involved in the kitchen, including: the opportunity to explore new foods, learn about nutrition, develop math and reading skills as they follow directions, and build their independence, and coordination. See other diverse benefits of cooking with kids below, and get your family in the kitchen today!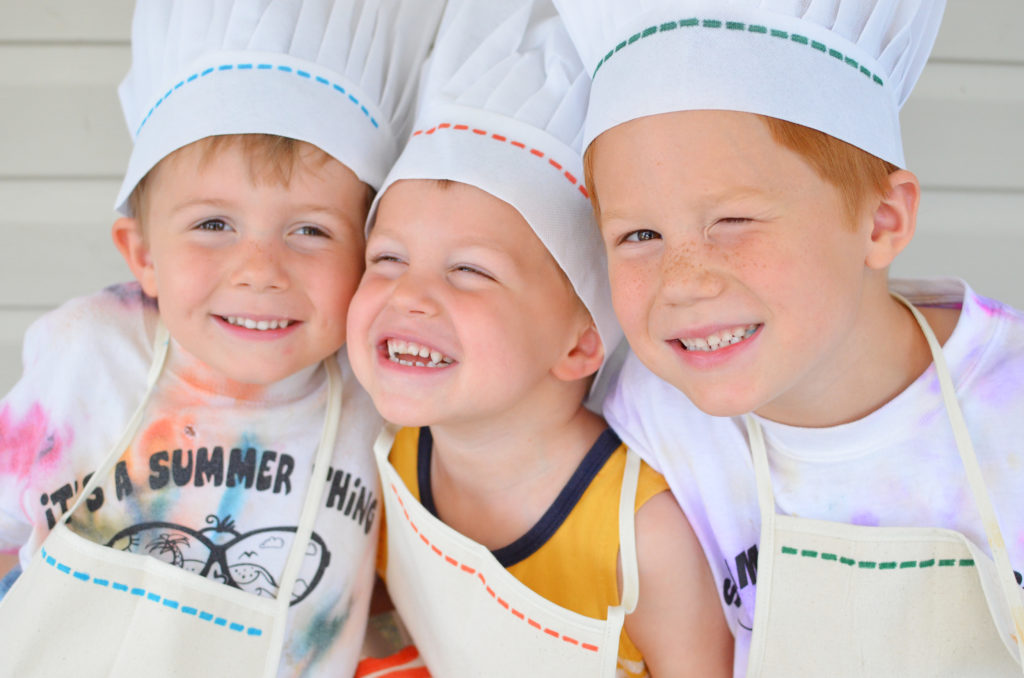 Develop a Preference for Real Ingredients

Hands-on learning has great potential to influence your kids' preferences for nutritious foods. Cooking allows all of their senses to be stimulated, and this makes learning more meaningful and memorable. Say you're preparing green beans: allow your child to wash and snap the beans into pieces. Watch together as the steaming beans change to a bright green color when they are tender bust still crisp. By engaging your kids' senses with the textures, sounds, and sights of cooking with fresh ingredients, they will be much more likely to try the food, and be more open to repeating the behavior in their next meal.
Maintain Healthy Habits
Cooking well-balanced meals at home is proven to keep us healthier and maintain our weight better than alternate food options such as dining out. Check out MyPlate and Harvard Healthy Eating Plate for easy to follow recommendations on the most balanced meals—these should include fruits, veggies, whole grains, healthy protein, and lots of water!
Get Comfortable with New and Different Foods
Cooking together is a fun and low-pressure way to expose kids to new foods. Bringing kids into contact and in more control with foods from all five food groups can help choosy eaters feel more comfortable trying—and finding favorite—new foods! Be a role model as your try new foods and ways of cooking, too!
Build Confidence
One of the greatest gifts of cooking with kids is the power to instill confidence in your children. Kids thrive on feeling accomplished, and knowing that they can start and then complete a task can help to build self-esteem. Planning, preparing, and enjoying a home-cooked meal is a great way to boost self-worth and teach responsibility! 
Make Time to Connect
Trade in the time kids typically watch television or are on the computer during your dinner prep, for the opportunity to catch up as a family. Time in the kitchen is more open and fluid than seated at the dinner table, and might invite different kinds of conversations. There's always the chance to chat about where food comes from or how good it is for us, too!
Give More Thanks to the Chef
Putting a meal on the table is hard work. Being involved in meal preparation even once a week will make your kids appreciate a home-cooked meal, no matter who prepares it. And always give props to the chef!