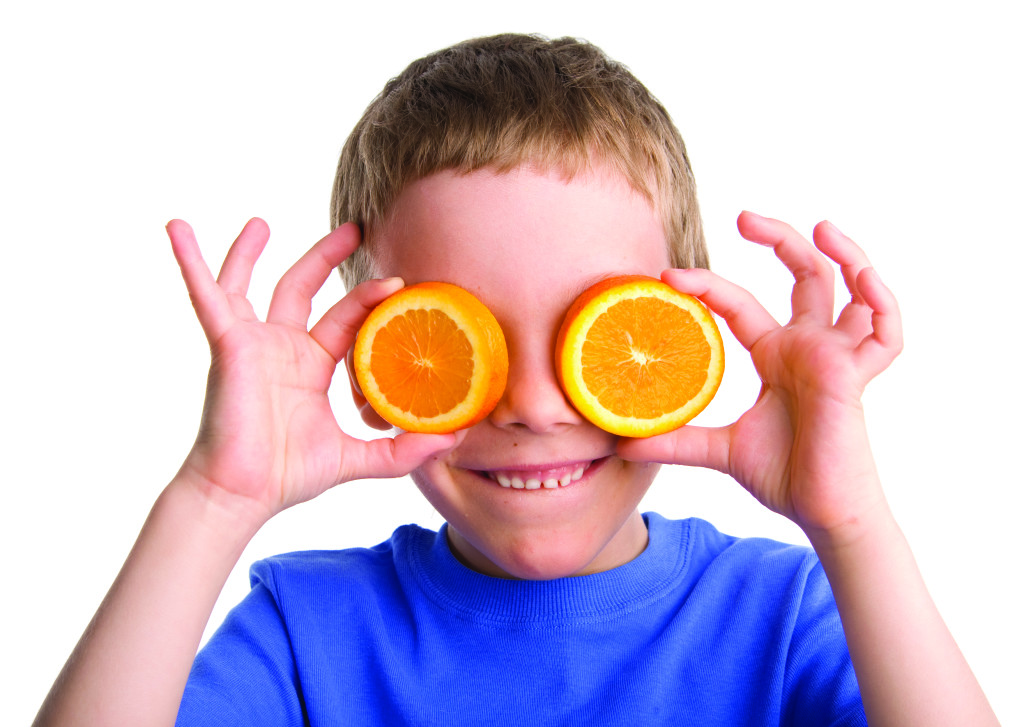 This year's theme is Savor the Flavor of Eating Right, and in order to highlight the healthy habits of our Let's Go! communities, we are starting a challenge to make March all about cooking, eating, experimenting, and playing with seasonal fruits and veggies! Each week will focus on different seasonal fruits and veggies (listed below). We hope you, your students, and your kids get involved and have fun exploring new ways to enjoy great produce!
How to Get Involved 
Visit and 'Like' the 5210 Let's Go! Facebook Page
Upload a photo or a recipe to Facebook showing how you, your students, and your kids enjoy the weekly topic
Tag @5210LetsGo in your photo or recipe on Facebook
It's that simple and fun! Better yet, all Facebook posts tagged @5210LetsGo will be submitted to win some Let's Go! gear! We'll also feature our favorite submissions on the Let's Go! Facebook Page for some brag-able Internet fame.
Weekly Topics 
We've selected a delicious weekly lineup of seasonal fruits and veggies, and we can't wait to see all the creative ways you enjoy this great produce!
Pears & Apples  (Week of 3/1)
Carrots, Parsnips, Turnips (Week of 3/7)
Mangoes & Mandarins (Week of 3/14)
Sweet Potatoes (Week of 3/21)
Recipes & Tips From Let's Go! Staff  
As a small jumpstart to your nutritious month ahead, check out a few recipes and tips from our very own Let's Go! staffers. Feel free to use these ideas for the challenge, or share your own. Check back on our blog and Facebook page this month for more healthy, homegrown inspiration! Ready, set, chop!
Apples & Pears In A Pinch – Heidi Kessler, Senior Program Manager
For on the go lunches, I like to cut up apples and pears into wedges then put back together with a rubber band.  Get it?  So it's like a sliced apples, but instead of it getting all brown and having to put it in a baggie, it just stays together with a rubber band! 
Apple Smiles – Reegan Brown, Program Implementation Team Lead
For this fun and easy to make treat, all you need is: apples, lemon juice, water, peanut butter (sun butter for allergies), and mini marshmallows
Cut apples into half-moon pieces
Soak in lemon water for 10 minutes to prevent browning
Dry and put peanut butter on one side of apples
Use peanut butter to "glue" marshmallows together
Wala!  Apple smiles! A perfect birthday treat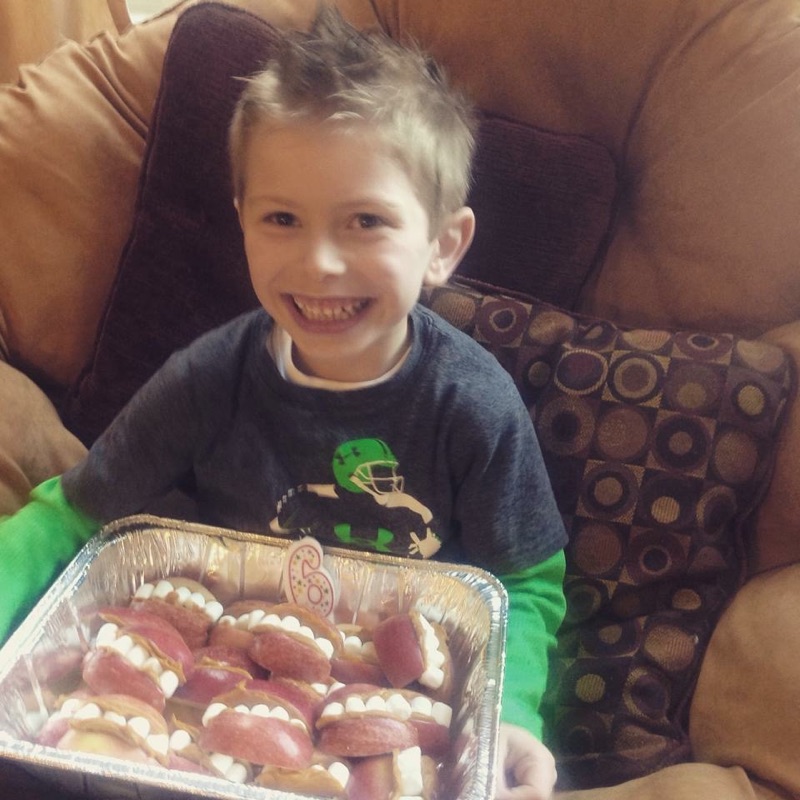 Friendly Fries (Carrots, Parsnips, & Turnips) – Zoe Gordon, Marketing Manager 
I love french fries…a lot. But this healthy and easy-to-make alternative has become a new favorite, especially with so many root veggies in season! Slice carrots, parsnips, and turnips—combine them all, or choose your favorite—in half and then cut into lengthwise strips. Toss in a bit of olive oil, salt and pepper, and any other seasonings (sometimes I'll add some Old Bay!) of your preference. Preheat the oven to 425 degrees. Spray a nonstick baking sheet and lay the veggies out, trying not to overlap. Bake for 25-30 minutes, checking once to see if they need to be flipped, and serve! These fries go great with ketchup or ranch as a dip for kids. 
Mango Parfaits – Reegan Brown, Program Implementation Team Lead
I buy a large frozen bag of mangoes each week and put these together for snackable fruit parfaits for the whole week! 
Put 1 cup of mangoes into 4-5 small 2 cup containers
Put ½-1 cup of plain greek yogurt and add a little cinnamon to the top
Separate granola into 4-5 small bags for topping
Enjoy! 
Sweet Potato Shepard's Pie – Maggie Gousse, Admin Coordinator
A take on Shepard's Pie casserole. This one would be great for the kiddos, even though we don't have any, you just might want to double the recipe for a family. Ours gets us two servings each. It is so quick, easy and inexpensive. We have it almost once a week!
Take garlic (3 cloves) and about half of a medium red or yellow onion (prefer red because it has more flavor)
Sauté in a teaspoon of olive oil over medium heat
Add a pound of  beef, lamb, bison or pork with salt and pepper, cinnamon, nutmeg, oregano, thyme, optional to add  hot sauce, all measured to taste and mix around/break it down until the meat just turns brown
Add about ¾ cup, more or less, of flour or for gluten-free option, use Bob's Red Mill amaranth flour for a nice nutty taste, this will create a rue, mix together
Pour beef filling into a casserole dish with a lid
Add frozen green peas, about a cup
You can also add other veggies that you may have kicking around that need to be eaten up, such as carrots cut into medallions and added with the peas
Sometimes, at this point, I will add a little more flour, depending on how much ice is on the peas, to soak up that extra water that will be created during cooking
Dice an entire medium-sized sweet potato into thin medallions and layer on top of the beef filling and peas
Cover the dish and bake in the oven at 350 for about 30 minutes or until sweet potatoes are tender to a fork, check occasionally during this cooking time so as not to over cook
Optional – After they are cooked, remove the lid and broil under high heat for just a few minutes, make sure to monitor this entire process, just until there is a bit of browning or crispiness
Serve with some yummy ketchup and enjoy!
Mashers For Infants & Toddlers – Emily Kain, Program Manager, Community Healthy Improvement  
As a mom of a one year old I think I've steamed and mashed my way through most of these (all but mandarin) and my son has loved them all!  Many of these fruits and veggies actually taste good when mashed together, as well…or I'll add cinnamon to an apple/sweet potato mash or something similar!