Authored by: Reegan Brown Let's Go! Program Coordinator
With updated standards from the USDA, school meals across the nation are changing for the better. Cafeterias are being stocked with healthier options and teachers and school staff are playing an important role in the success of school lunch. Here's one example of how Maine is making changes.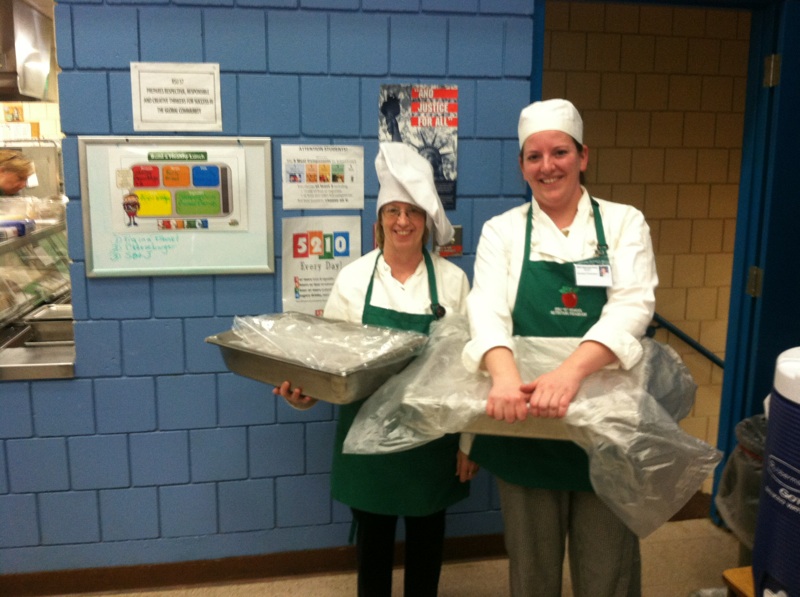 On March 18th, students at Alfred Elementary left their cafeteria with a belly full of nutritious food and a smile on their face. Like many other days throughout the school year, Superintendent Dr. John Davis had just finished serving students homemade turkey dogs or "pigs in a blanket" (complete with whole wheat dough) alongside RSU #57 School Nutrition Director, Lynnette Harriman. Dottie Janotta, Administrative Assistant for the school nutrition program, was wrapping up her time spent greeting students at the salad bar to assist them with serving fresh carrots, corn and kiwi slices.
"Being that I'm new to the district, serving lunch at the schools gives students the opportunity to meet me while also providing a chance for me to understand what challenges our nutrition staff are facing so I can help with strategies for improvement." commented Dr. Davis.
While Dr. Davis interacted with each of the 150 students who participated in school lunch, Kitchen Manager, Cris Morison and Baker/Cook, Vanessa Richardson circulated the cafeteria with a new chickpea recipe for students to taste test.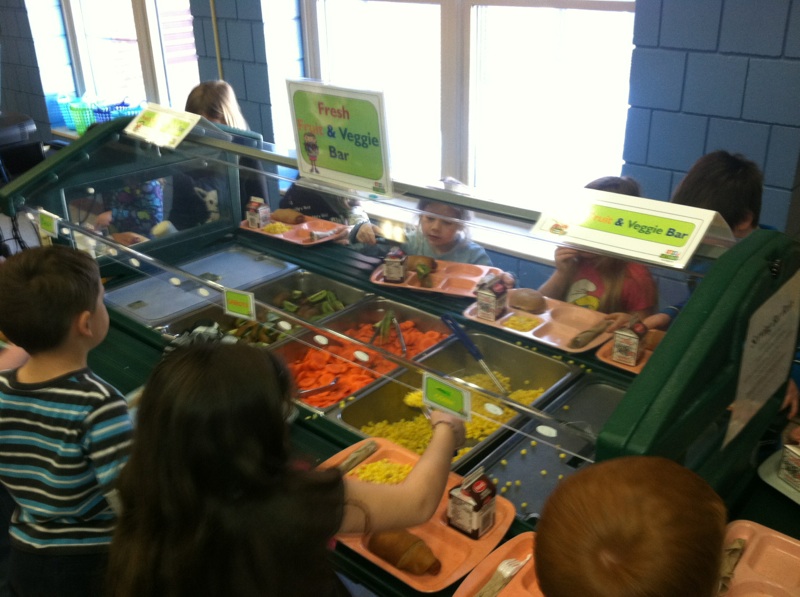 "These are so yummy!" exclaimed two 1st graders, Ella and Chelsea while others combined their chickpeas with the corn on their plates for a tasty combination. Let's Go! York County commends RSU #57 for embracing these changes and setting a good example for how school cafeterias can encourage children's healthy choices.