The statewide success of Let's Go! depends on Coordinators across Maine. Earlier this year we were able to invest $55,000 back into Maine communities through mini grants. Our objective was to provide funds to Let's Go! sites to make sustainable changes for children of Maine communities. To accomplish this we asked our regional coordinators to identify local needs and provide funding to registered sites looking to improve the level of activity and healthy eating for children.
We were able to provide 94 sites with mini-grant funds, 36 of whom were schools, 22 were out-of-school programs and 36 were child care sites.  
Below are a few highlights of how this funding was put to use.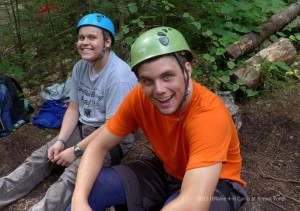 Let's Go! Oxford provided funding to University of Maine 4H Camp and Learn
ing Center at Bryant Pond, a Let's Go! out-of-school site, to support the Oxford Country Conservation Corps. The Oxford County Conservation Corp is a four week outdoor skills, leadership and job-training program for High School students.
The crew from Oxford County Conservation Corp got plenty of physical activity working five days a week this summer building trails in the Bethel and Oxford Hills areas.  
---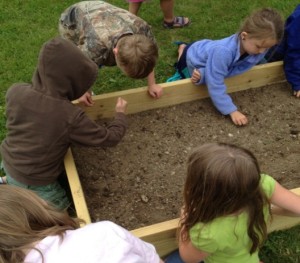 Youthlink, an out-of-school site in Knox purchased new gardening material. These upgraded tools are being utilizing to expand Youthlink's garden. With better gardening tools they will to be able to donate more food to food pantries and soup kitchens. They are making it a priority to provide everyone with five or more fruits and veggies a day.
---
 Lets's Go! Cumberland contributed funds t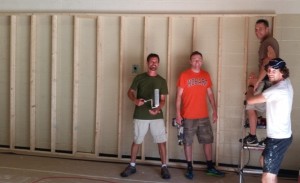 o Healthy Rivers who helped cover the cost of a new rock wall for Memorial Middle School. With more opportunities to be physically active, kids spend less time behind the screen.
---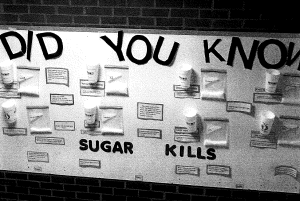 Let's Go! Somerset funded 'The Sugar Sweetened Beverage Challenge' created at Madison Junior High.  Students from Madison made an effort to inform staff and students about sugary beverages by creating a sugar bottle display. A powerful visual, the display showed how much sugar is in popular drinks. The message was delivered on bulletin boards around the school and on a new display system, partially funded by their Let's Go! mini grant. Madison Junior High now knows the benefits of hydrating with water.
Ask your child care provider, school or healthcare practice, if they partner with Let's Go! and look for ways to get involved. Sites always need extra hands and healthy snacks, together we can all offer Maine youth a healthier lifestyle.