Let's Go! staffers are pros at packing healthy lunches, going for afternoon walks and keeping balanced. But even the best routines can be thrown off track by fun holidays like the 4th of July. Keep reading to hear how we're eating well and staying active all while celebrating with friends and families.  
Caitlin, our marketing manager, is skipping her routine boot camp class for an active weekend at the lake. She plans on swimming, water skiing and racing her nieces across the beach. To refuel, she'll grab fresh fruit and grilled chicken and says she always "saves room for a campfire s'more."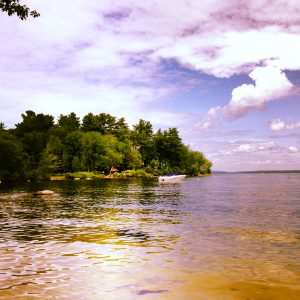 Joel, one of our admin coordinators, is heading to Washington County with his family. He knows he's less likely to be tempted at a convenient store if he packs healthy snacks for the drive. And all the sitting in the car?  He's not too worried, he'll be fishing and biking with his son.
Maggie, another admin coordinator, is fleeing the city and heading to Blackstrap Hill Preserve in Falmouth, Maine to conquer some wicked terrain on her mountain bike. Maggie hydrates with tons of water when she's mountain biking, no sugary drinks for this go-getter.  Maggie says that her favorite part about mountain biking is t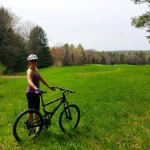 he "challenge of going uphill and the reward of going down." 
The moral of the story? Plan ahead. Choose your favorite healthy snacks to have on hand, get excited about outdoor activities that you don't typically partake in and be confident knowing you can have a healthy celebration this 4th.