Authored by: Adrienne Gallant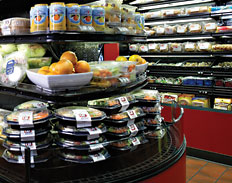 Let's Go! Knox County Coordinator
It's mid-July and you know what that means: summer is well underway! Summer vacations are planned and road trips can begin! As a kid I remember taking many road trips during my two months of freedom. One of the highlights for my brother and I were the stops at the different stores to get "treats". My mother was very health conscious and sometimes the only time we were allowed to get anything that wasn't what she would call "healthy" was at a convenience store.
As a mom of two small children I know what it's like to have them yell from the back seat "I'm hungry!" or "I'm thirsty!" or "If I don't eat something soon I'm going to pass out!" (which is never true since I know they had something to eat twenty minutes before).
Thankfully convenience stores look much different than they used to! Depending on the store you visit you can find anything from dry roasted nuts, dried fruit (with no added sugar), hummus and fresh fruit to yogurt and string cheese! Beware the serving size!!! Even though a bag of dry roasted pistachios sound healthy (and a serving of them can pack quite a protein punch), a whole bag from a store might be 3 servings…that means you have to triple the calorie count, sodium count and fat count on the bag….YIKES!!!!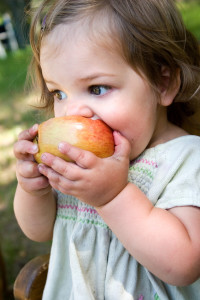 If you're traveling and the kids get hungry, it's okay to stop at a convenience store. You can use Let's Go!'s helpful guide to avoid the candy isle and grab a good for you snack. Go ahead and take a second look; these stores have certainly changed since I was a kid (and my kids will tell you that was a LONG time ago).