Keeping up with what "healthy" media use is for your kids could be a full-time job. Technology for everyday use seems to be changing constantly. The news announces beneficial breakthroughs as well as newly discovered risks at a head-spinning rate. And children are more engaged with digital media than ever before, for school, for socializing, and for fun.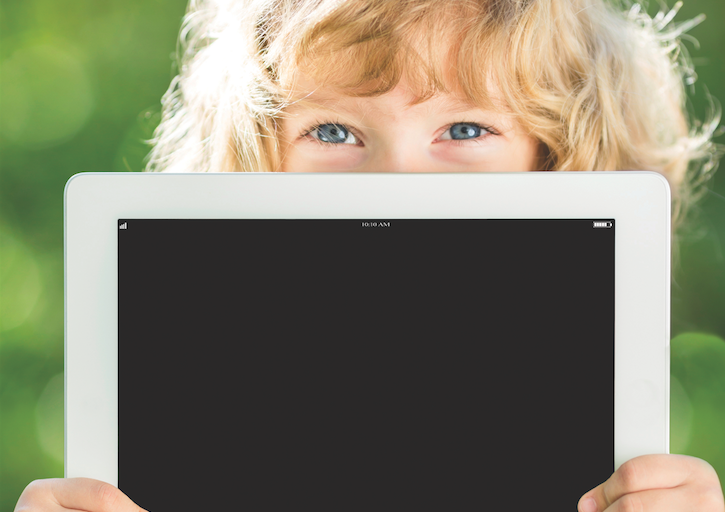 The American Academy of Pediatricians (AAP) can help us strike a balance and teach the children in our lives how to make healthy choices. The academy researches emerging trends in media exposure and their impact on children's health, and then uses these findings to guide and inform parents' decision making. They routinely update their screen use recommendations for children and families to ensure optimum health and safety.
Below is a breakdown of the AAP's new recommendations. You'll want to look for ways to incorporate them into your family's day-to-day routines.
2016 American Academy of Pediatrics Screen Time Recommendations

Chlidren under 18 to 24 months

Avoid digital media use altogether—with the exception of video chats.

At this age, children learn from interaction and two-sided communication.

Children ages 2 to 5

Limit media use to 1 hour or less per day of high-quality programming.

Children 6 and older

Establish screen time limits. Shorter limits provide greater health benefits.

Work with your family to set limits that prioritize health-promoting activities such as physical activity, sleep, family meals, school and friends over media use.

And keep in mind, that even 1 ½ to 2 hours a day may be too much screen time for many children.

So what about Let's Go!'s 5-2-1-0 message, is 2 hours or less still applicable?
Let's Go!'s recommendation to limit screen time to 2 hours or less each day for older children and no screen time for children under the age of two aligns with the AAP and is still a strong guideline for families, "guideline" being key here. Furthermore, the AAP still endorses the 5-2-1-0 message.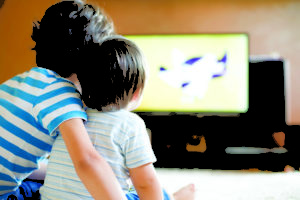 Where do you start?
It's important for every family to create a media plan, write it down and post it somewhere everyone can see it. You certainly don't want your kiddos to view the plan as punishment! So talk with kids about media use and come up with the plan together. And don't forget, you're part of the family too so role model healthy screen habits by following your family's plan.
What goes in your plan?
In addition to providing limits for all screens, social and interactive media, broadcast and streamed TV and movies, video games, phones, tablets, laptops and computers, your plan should:
Define what's acceptable online content and safe online behaviors.
Designate media-free times and locations—like during dinner or while driving; and places meant for other activities, like bedrooms for sleep or dining rooms for family time.
Avoid background media/TV. Discourage multi-tasking with entertainment media while doing homework—this is part of learning to get away from passive screen use.
No screens 1 hour before bedtime
For help making a custom media plan please visit www.healthychildren.org/mediauseplan.