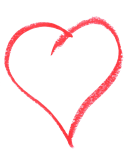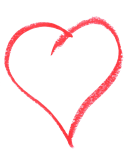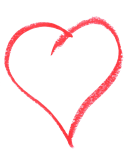 Valentine's Day is about love and friendship; a special occasion to remind family and friends how much we care about them. So why are we celebrating with boxes of chocolates, cookies and candy? If sugar is bad for us, why do we gift it in the name of love?
This Valentine's Day, Let's Go! sites across Maine are swapping the  sugar high for healthy eats and energizing endorphins. Why offer cupcakes when you can build a friendship salad? At child care sites, each child contributes one piece of fruit and the child care provider slices up a friendship fruit salad.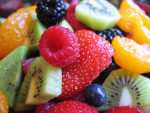 Let's Go! schools are also committed to building healthy behaviors and use Valentine's Day as an opportunity to hold healthy celebrations.  Schools sent letters home to families announcing that students will be able to celebrate Valentine's Day by indulging in healthy options and engaging in extra physical activity so kids can get those hearts pumping!
Let's all rally around the idea that special occasions are best celebrated in a healthy way. This year, show your loved ones how much they mean to you by creating a new tradition: resist the three 'C's: chocolate, cookies and candy, and remember these three 'E's: excitement, energy and exercise. Organize a special play date, get the family involved in an active game, or create a snack using only red foods (watermelon, apples, tomatoes, red peppers).  Our breakfast Saturday won't be in a bowl-instead we'll spread greek yogurt on a plate, place fresh red berries in the shape of a heart and sprinkle with cinnamon.
Taking a little extra time to put together a truly "feel good" gift is well worth it. For more great ideas check out the #LoveHealthy campaign, a compilation of guest blog entries dedicated to a healthy Valentine's Day.