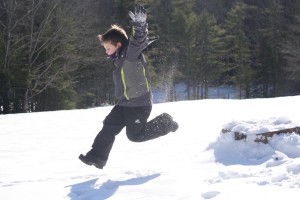 Snow, snow and more snow. In the past 10 days Maine has seen four different storms, which collectively delivered over three feet of snow for most of the state. You may be thinking all this snow means we're stuck inside but for Let's Go! staffers, it's quite the opposite – we're outside and getting more physical activity than usual.
While some see the snow as a burden, we see it as an adventure. A fresh blanket of white glistening snow is an invitation to get active and have fun doing so. Our staff, many of whom have children between the ages of 1 and 18, have been abuzz about their favorite snowy activities. Parents are pulling little ones in snow sleds, helping their 10 year olds build forts and skiing with their teenagers.
A few staff members have happily skipped the gym in favor of an outdoor workout. "Walking through three feet of snow feels like a bootcamp instructor has you jumping over hurdles," commented one staffer. Others are simply playing in the snow with their friends and dogs.
Here's what we've heard around the office: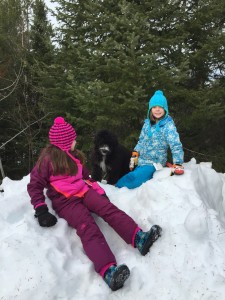 Snowshoeing for an afternoon covering 5+ miles
Hiking through the woods on trails of packed snow
Sledding for an hour with 2 kids, cruising down and lugging sleds back up
Cross country skiing through the local golf course
Snowblowing and shoveling, lovingly referred to as going to the "snow gym"
An outdoor game of follow the leader, with kids wading through waist-high snow
Downhill skiing, choosing a bump run for a little extra cardiovascular challenge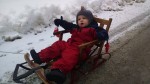 As parents and role models we set the tone for the children in our lives. Encourage them to power down those screens and get outside. For fun outdoor activities in your area checkout Maine's Great Outdoor Weekend February 13-15.